Recently, I traveled in rural Rajasthan in Mewar region from 3rd Jun 2016 to 5th June 2016 and then again from 10th June to 12 Jun 2016 with my Dr. Durgesh Sharma.
Like any other travel experience, this has been really interesting and amazing experience. We went to Kelwara via Kathar and stayed in a tent near Kumbhalgarh wildlife sanctuary. Then in night, we tried to capture "startrail" which Dr. Durgesh Sharma could capture successfully! Then we went inside Kumbhalgarh WLS the next day and spend the morning looking for interesting birds, animals etc.
In the afternoon we went to Thandiberi, from Kelwara via Desuri and Ghanerao. These places were really interesting. At Ghanerao, we saw one veterinary which looks like an five start hotel. On inquiry, we found out that it was inaugurated by Chief Minister of Rajasthan State and is built and run by jain Community. Jain Community is a rich community in Mewar region and found all over the world. A shop owner informed us that every injured animal is treated by doctors in this hospital where one has to just call them up. The hospital people will come in an air conditioned ambulance, pick up the injured animal, treat them in the air conditioned veterinary hospital and the animal taken care of by them till its death! It was too amazing and almost rude where human hospitals are not as good as the veterinary hospital where poor tribal people get treatment!

It was interesting to find many jain people in this area which is dominated by tribal people. While I asked a person, he told that, in olden days, during Jain persecution by powerful Hindu kings, jain community cme this area and sheltered by the tribal people. While I had no way to authenticity of this claim or story, but the famous Jain Temple of Ranakpur is not very far from these areas!
The people are exceptionally friendly, at least to me. Even when we asked for directions, they offered us cold water in the scorching Sun. And also asked us if we can stay for sometime so that they can offer us some tea ro snacks. It was very humbling experience, but not very rare in India. They may not smile or greet at you when there is eye contact, but they are friendly once you start a conversation with them.
I also saw how they take out water from well using cow/bull. It was really interesting for me as I saw it for the first time. In fact, I never knew such technology existed at all as we came from a area where flood is common, not drought. We struggle and build raised tube-well for drinking water.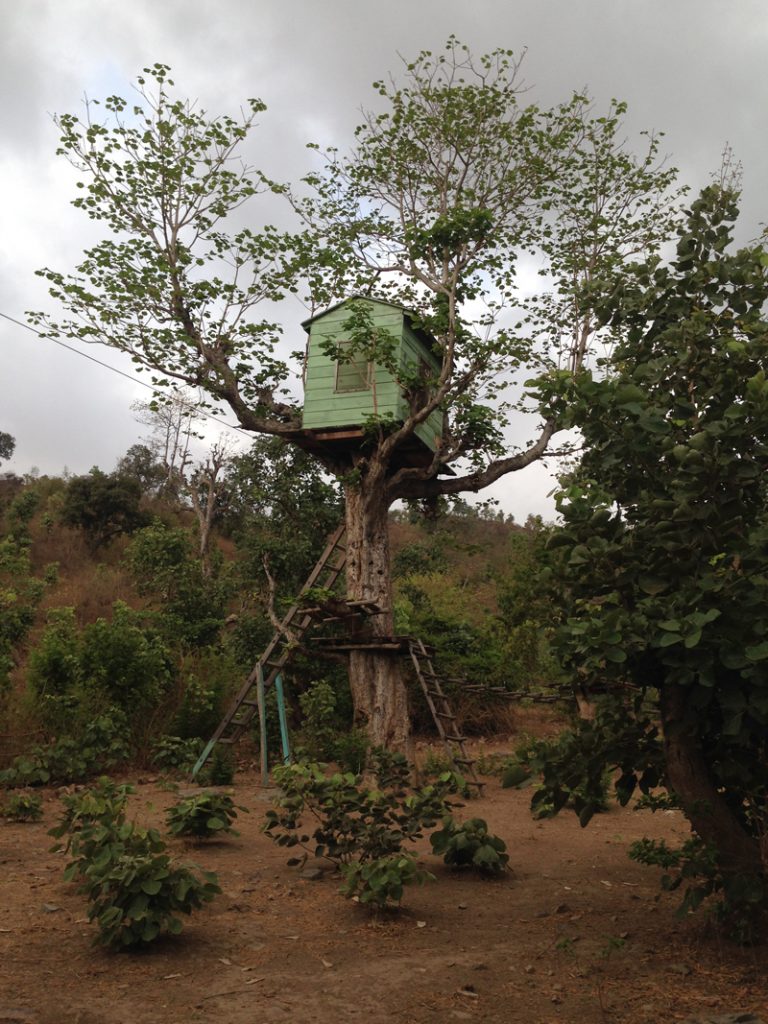 On 10th June, we again went to Phulbari ke Naal via Jahdol, Phalasiya and stayed at Panarwa. We then went to a village just accros the hills on the Som river. It was an interesting experience where we saw how 'Mahua'tree and is flower is used for making Local brew.
While the area we visited are mainly forested area, but this time of the year, its completely dry, water is very scarce. But after the rain during September/October, this areas become completely green and water flows in those small rivers, water falls. It becomes beautiful place to be.
I hope to travel these areas again in October.