Normally, everyone starts walking to Phakding as soon as they land in Lukla Tenzing Norgay Airport. We also did the same on 30th Sept 2022 when we landed at Lukla airport at 10:45AM without any incident/event or excitement. ( There were excitement of start of the trek though).
We met our porter outside Lukla Airport. He took us to a restaurant where we had breakfast or food. The first thing that struck us is, price of hot water!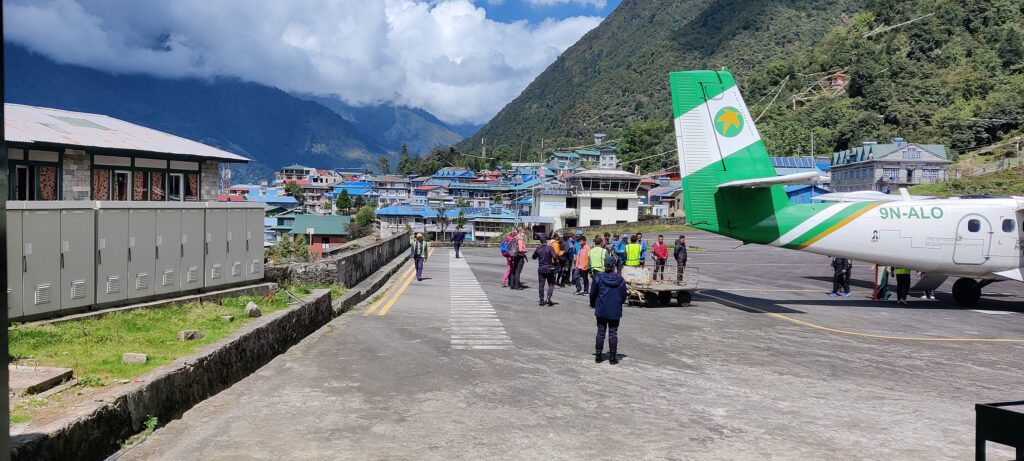 Just outside of the Lukla village/town, one has to report to a police checkpoint or municipality checkpoint where Indian tourist ( or anyone from SAARC countries) has to pay Rs. 2000 NPR while citizens from any non-SAARC countries require to pay Rs. 4000 NPR per person.
The trek from Lukla to Phakding was not very difficult, rather quite easy. The trek as mostly plain or little up at some places while mostly it was down.
We had lunch at around 2PM at a place called Koshigaun. It took almost an hour as the hotel prepared our food from 'fresh' as they informed us! When we asked for washroom, the hotel guy gave us a key and led to a locked bathroom outside. We were informed that, the bathroom is free only for paying customer. I think, considering the cost of the food, it makes sense!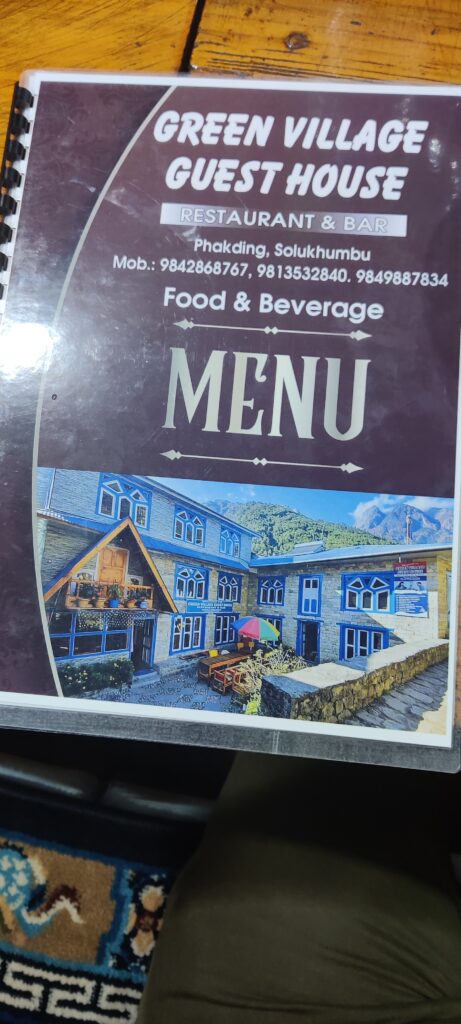 The distance shown in my Strava Application said , I covered 7.13KM when we decided on a hotel at Phakding. we stayed at Green Village Guest House at Phakding. We got a room with attached bathroom which was nice and comfortable.
We had good sleep as we anticipated some tough trek on the next day!
In our next update, part 3, we will cover Phakding to Namche Bazaar trek.