Jodhpur is known as Blue City located in western part of Rajasthan in India. While I have been to couple of times there for work, but recently I was in Jodhpur city as a tourist. As it was with family and friends, we drove from Udaipur to Jodhpur. As we were not very much interested to explore the city, so we planned to just to stay the night while trying to have a looking at the Mehrangarh Fort! So, we stayed the night in a hotel, right in front of the Mehrangarh Fort in the heart of the city!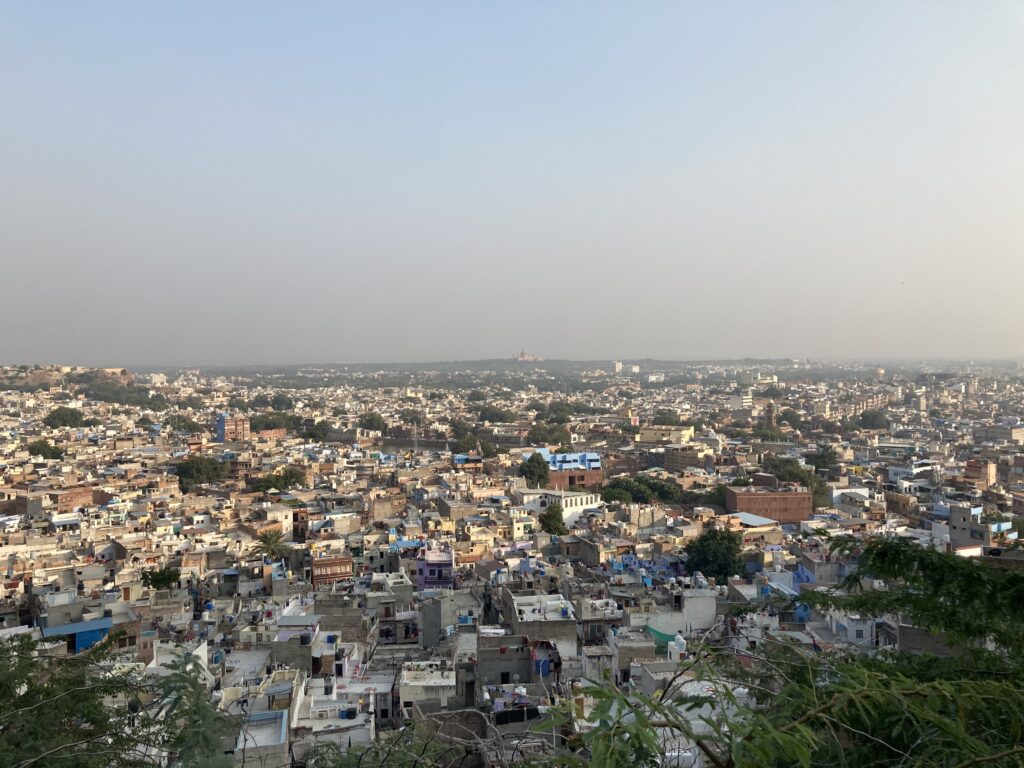 While we walked up and explored the fort from outside and we really enjoyed the view from terrace of the hotel, an unpleasant incident experience will always be associated with Jodhpur City till I get better experience with the city.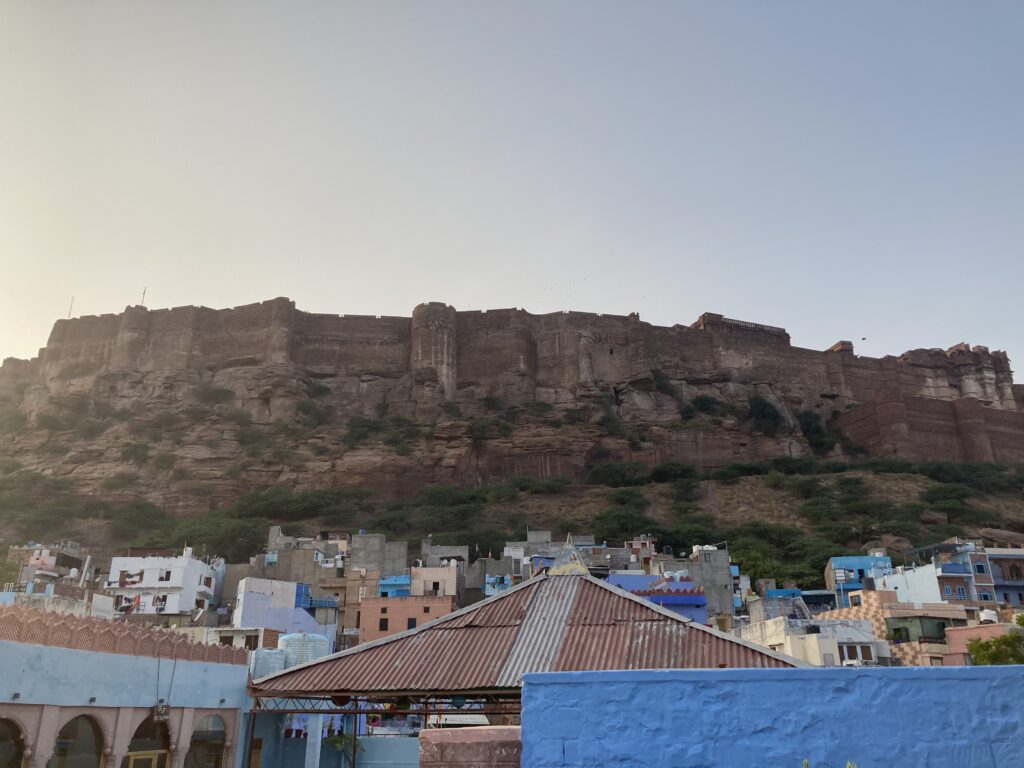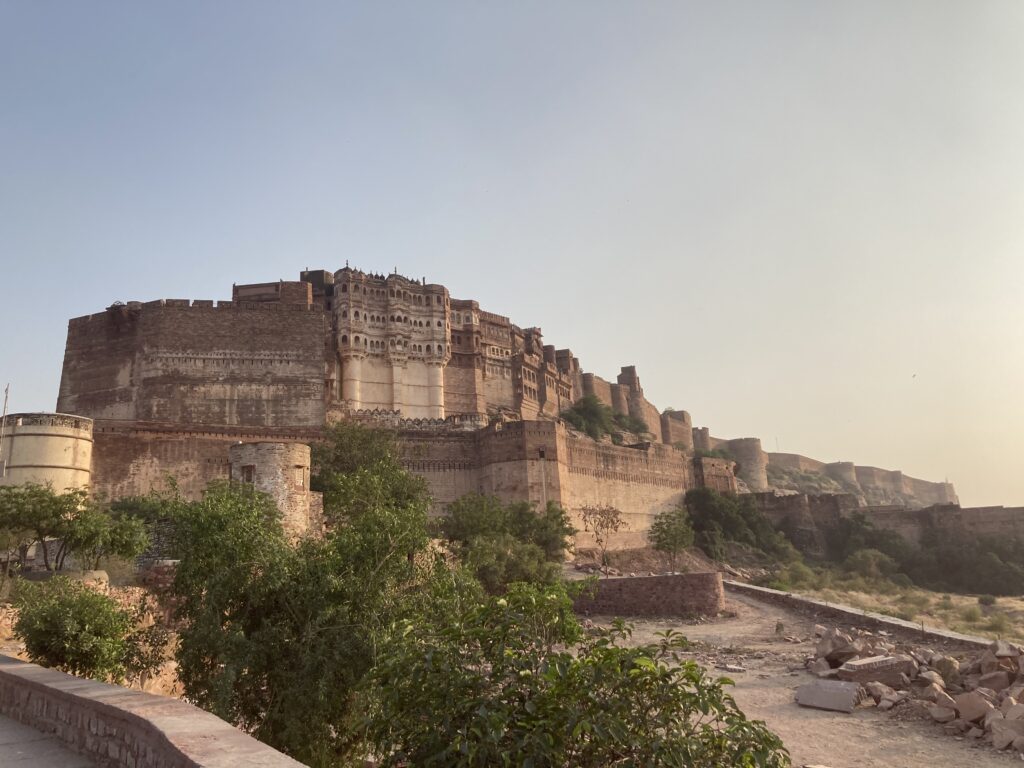 The view of Mehrahgarh Fort from 1KM is majestic! It looks imposing, but not really intimidating or huge. Many blue walls are also visible, most probably thats why its known as Blue City.
One should stay in the city in order to explore and experience Jodhpur. Small, narrow lanes, people drive big cars in it, ride two wheelers fast and locals help untangle traffic if there is any traffic jam!
There are many things to do in Jodhpur, but I recommend one must try Lassi at Ghanta Ghar. I was recommended for this by my friend and I would also recommend it further!
The drive from H=Jodhpur to Jaisalmer and further to Sam Sand Dunes is one of the best drive I have experienced in India so far! We went to Khichan, the village that host Demoiselle Cranes in thousands during winters, and it was a nice experience seeing villagers allocating specific space for them to feed and forage. Every bird watchers must visit this village once to experience birds and human living together in a small space!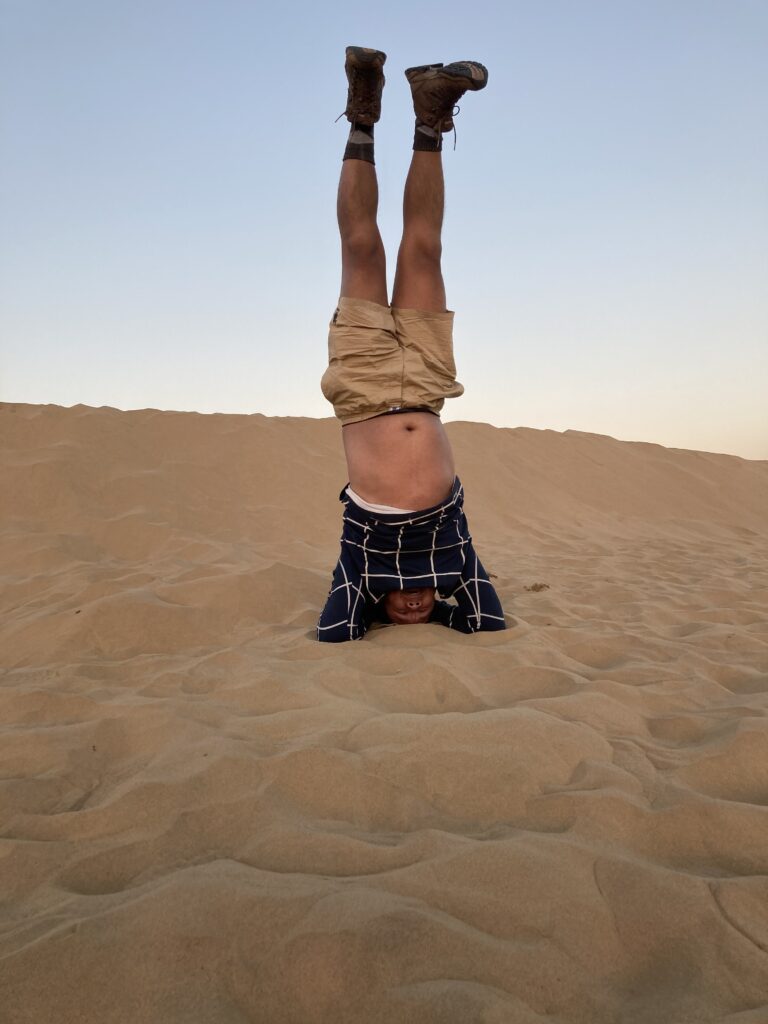 Finally, I did what I do when I visit a new location. Yes, I did a Sirsasana at Sand Dunes and then also I got myself buried in sand! I think, one should stay at Sam instead of Jaislmer City if one wants to explore desert and human lives in a desert. Its interesting to watch how birds and other animals drink water at those scarce water points.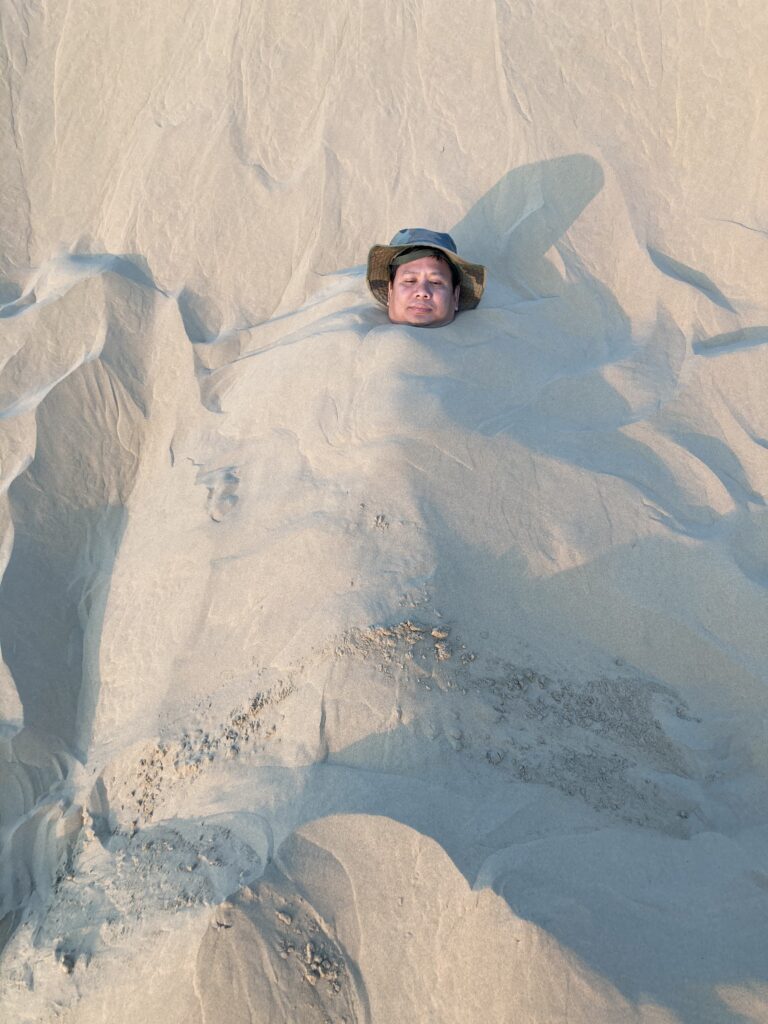 We stayed in a camp and enjoyed local dance of folk artistes there. It was a good experience and one should visit Jodhpur and H=Jaislamer if one wants to explore Rajasthan!