Recently I travelled to Tadipatri, Andhra Pradesh for work, but it became very memorable experience for me. The travel itself was full of surprises, sudden decisions, dare devilry and other excitement. I was staying in my village house which is approx 30Km from Udaipur city when I was informed that I have to rush to Tadipatri for work! During this COVID19 time, it was not easy to travel at short notice!
But still, I could manage to get tickets and get myself prepared. My itinerary was decided as Udaipur to Hyderabad and then to Tadipatri by bus overnight. Since my friend Sushim lives in Hyderabad, I sounded out him if he could meet me in the evening and take a selfie!
He was hesitant when I messaged him from Udaipur airport. But when I landed in Hyderabad Airport, he was there to pick me up and spend some time together! As we went to his BMW X1, he showed me his dashboard where it says, there is a problem in the braking system! Then he told me, its because of this, I was little hesitant to drive 45KM to the airport! I told him, Now that you have come, I will ride with you for next 8KM to the bus stand in this car with problem with braking system!
As soon as he left me at the bus stand, I could sense some trouble ahead! I could not find a place to sit, so I had to keep standing! The bus was supposed to come at 10:15, it arrived at 11:50PM! I was sitting in a closed tea stall and it was fun!
When the bus arrived, I put my luggage and went to sleep. After few hours or so, I woke and found that the bus is not running and stopping! I quickly got down, saw the bus conductor and asked him to wait for sometime so that I can do some personal work! and I quickly disappeared in the dark.
When I came back to the bus, I reralised that, bus conductor, drivers were changing a tyre as they had a flat tyre! But, I did not mind them much as I thought, its just a flat tyre, they will change it quickly. So I went to sleep taking advantage of the standing bus!
Next time when I woke up, I realised that the bus was running really slow and it was almost 6AM in the morning! I went ahead and asked the bus conductor, whats wrong with the bus! Then he informed me that the rear wheel system has developed some major technical fault and they can not drive fast. They have asked an alternative bus which will take me/us to Tadipatri via Anantapur. So, I asked him, how long that would be ? He replied, at least 4 hours!
And I was getting calls from driver who was supposed to pick me up from Tadipatri bus stand at 6:30AM ( bus arrival time). I explained him my situation and asked him not to wait for me.
Bus started again and drove for another 10KM and we reached a place called, Patha Kathapeta! Now this place was approx 50KM from Tadipatri while bus was supposed to go to Anantapur and then go to Tadipatri taking some 80Km route! So, I decided to get down there with my luggage and try to board a bus to Tadipatri! Then I found out, some other passengers did the same!
One hour passed by, 2/3 buses came, but none stopped as that place was not a bus stand. Bus stand was some 2KM ahead or so. After waiting another 30mins and drinking another two cups of tea, I decided to walk 2Km to the bus stand!
And then, Amar, who was also in the same bus, on his way to Tadipatri, approached me as he saw me walking and asked, if I am going to Tadipatri! I replied in affirmative and we started talking! And we found out that he has been to my village in Assam few years ago for work! He had been to the town near to my village many times for work, so he remembered the names. It was very interesting co-incidences!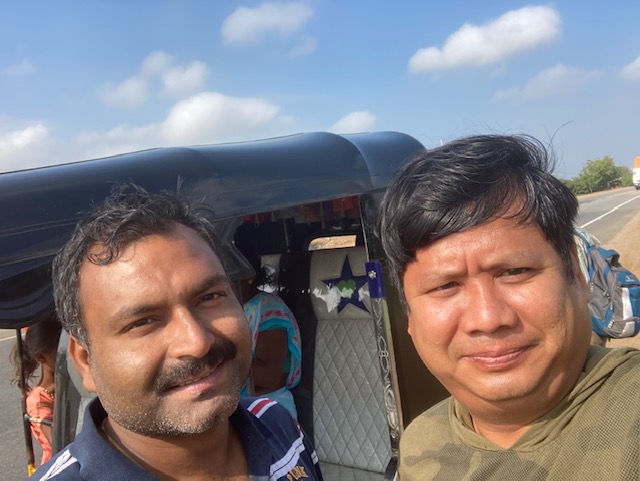 Then, suddenly, we were approached by an Auto-rickshaw and told us that he would take us to Tadipatri! He was going back to Tadipatri where he plies his auto-rickshaw with his wife and three kids. Such a noble soul! So, we started our auto journey again! After 20KM, the auto-rickshaw broke down! It wont start after we stopped for some tea! Finally, we pushed it with some other people and it started!
Finally, we reached Tadipatri at 10:30AM and Amar got another autorickshaw to the cement plant I was visiting!
On way to guest house, I met Amol, an engineer with an MNC, and we both got into company provided vehicle. At the guest house, were put in the same room as they had only one room vacant! And here, we became good friends with similar hobbies!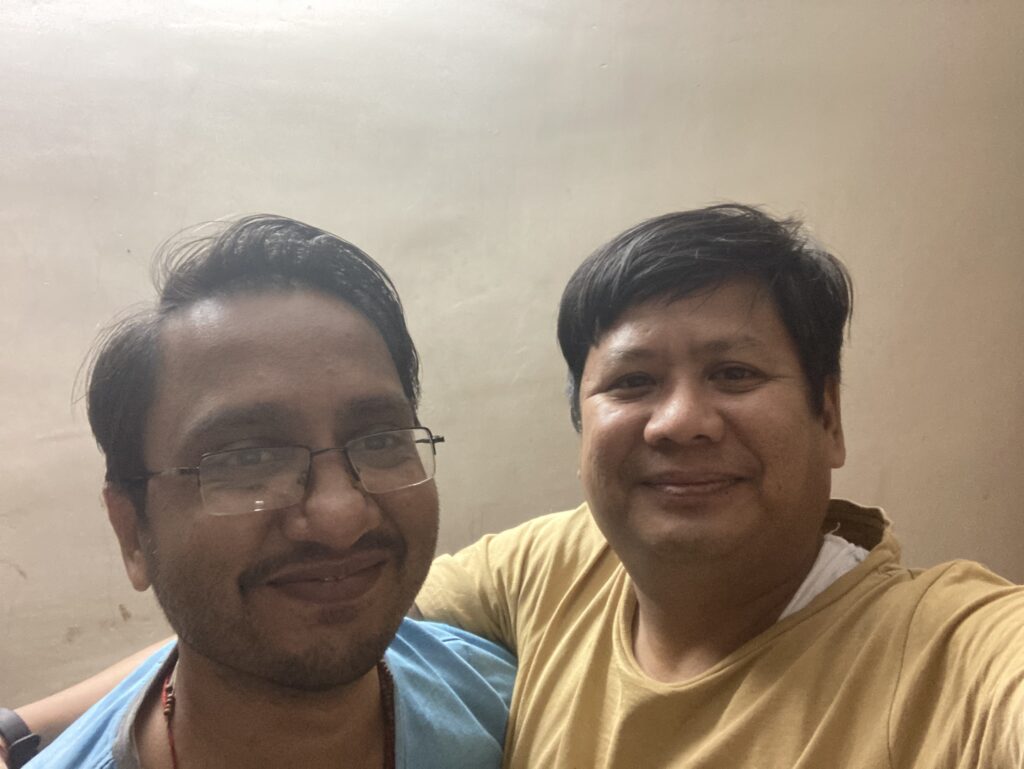 It was an interesting travel for me where I could experience true human nature of helping other fellow human in distress and getting bonded while facing similar or same problem. Trust in strangers may lead you to troubles or that is what is taught normally. But there are more stories of strangers helping other fellow strangers.